Maiden World - Iron Maiden news, discussion, information and articles


Rainmaker 4 track UK DVD Single You are here: Home > Collectables > Dance of Death Collectables > Rainmaker 4 track UK DVD Single (DVDEM633)


The second single release from Dance of Death, Rainmaker. Released on the 24th November 2003 this is the secondary release. This release is a DVD and features 4 tracks:
Rainmaker (Video 5.1 & DTS)
The Wicker Man (Live)
Children of The Damned (Live)
Video stills slide show
Rainmaker peaked at number 13 in the UK charts. It went to number 3 in Finland and number 2 in Spain. This release of the single is very common as it was mass produced, although it will set you back more than the CD release due to it being a DVD.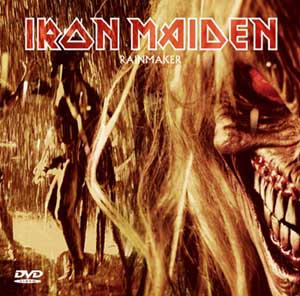 Value £5-8
You are here:
Home
>
Collectables
>
Dance of Death Collectables
> Rainmaker 4 track UK DVD Single (DVDEM633)
All content, images and other resources are the property of their respective copyright holders
Specific website content & style is copyright © 2003-2018 maiden-world.com, All Rights Reserved
Admin E-mail:
admin AT maiden-world DOT com
, Site Design by
Jon Simpson