Maiden World - Iron Maiden news, discussion, information and articles


Wildest Dreams DVD Single You are here: Home > Collectables > Dance of Death Collectables > Wildest Dreams 4 track UK DVD single 724349080096 (DVDEM627)(CDEM627)


One of the three versions of the Wildest Dreams single. This DVD includes the promotional video of Wildest Dreams and the rock mixes of both The Nomad and Blood Brothers. It also includes a 2 minute long behind the scenes video of the production of Dance Of Death. This was retailed in the UK widely and the cover features a picture from the promotional video.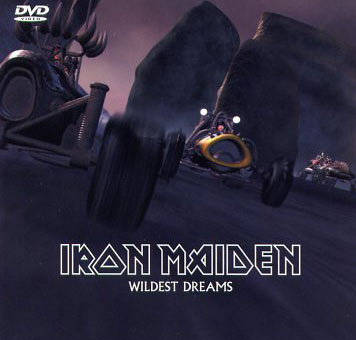 Value £3-5
You are here:
Home
>
Collectables
>
Dance of Death Collectables
> Wildest Dreams 4 track UK DVD single 724349080096 (DVDEM627)(CDEM627)
All content, images and other resources are the property of their respective copyright holders
Specific website content & style is copyright © 2003-2018 maiden-world.com, All Rights Reserved
Admin E-mail:
admin AT maiden-world DOT com
, Site Design by
Jon Simpson