Iron Maiden - En Vivo Live DVD CD and Blu-Ray Announced
Wednesday 18th January 2012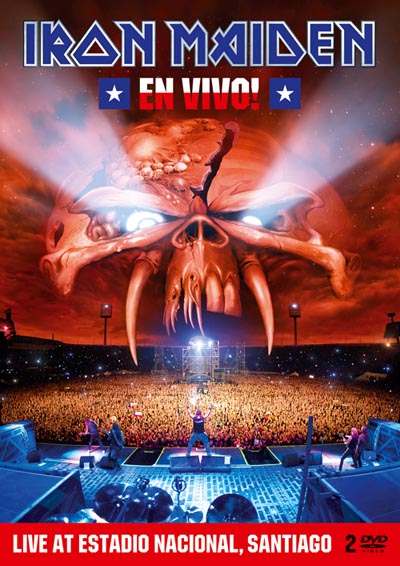 After a storming 2011 with the Final Frontier world tour, Iron Maiden have announced today the release of a brand new DVD/Blu-Ray and CD set called En Vivo which is made up primarily of footage from their first concert in Santiago, Chile. The 2 disc set will also contain a documentary about the tour and multiple special features.
You can get your hands on the new Iron Maiden video/cd in late March 2012 and we will update this page as soon as it becomes available for pre-order.
All content, images and other resources are the property of their respective copyright holders
Copyright © 2003-2018 maiden-world.com, All Rights Reserved.
Admin E-mail:
admin AT maiden-world DOT com
, Site Design by
Jon Simpson