Maiden World - Iron Maiden news, discussion, information and articles


Ed Hunter - Patches You are here: Home > Ed Hunter > Ed Hunter - Patches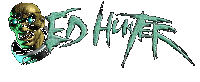 Ed Hunter executable current version (1.12) is now available for download. This version does not restrict access to the first two levels for German users.
Fixed: In 2-player game, a player who died during last stage of a level would see the level end sequence even though the level had not been completed. Also fixed, a bug that prevented "Tailgunner" being played and a problem when altering the sound effects volume.
Instructions for use: Right-click on the link below and save the file to somewhere suitable on your hard drive, then unzip using WinZip or a similar program. Go to C:/Program Files/Ed Hunter or wherever you installed Ed Hunter, and rename the existing edhunter.exe to edhunter.old. You can then move the new unzipped file into C:/Program Files/Ed Hunter and then run the game as usual.
Download Version 1.12 Here! (185kb)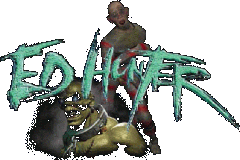 All content, images and other resources are the property of their respective copyright holders
Specific website content & style is copyright © 2003-2018 maiden-world.com, All Rights Reserved
Admin E-mail:
admin AT maiden-world DOT com
, Site Design by
Jon Simpson